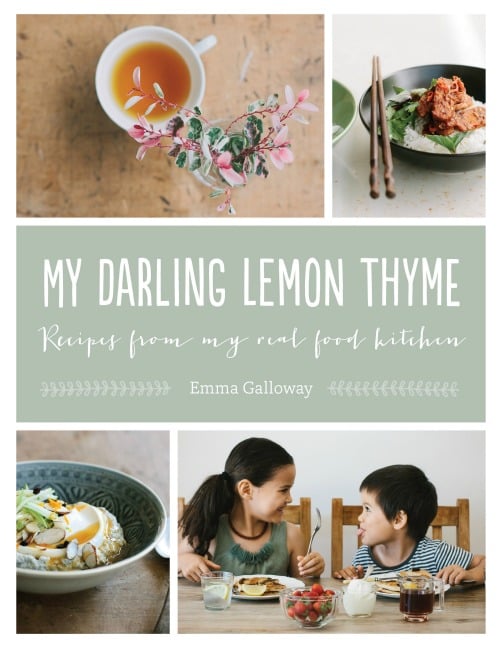 MY DARLING LEMON THYME
-Emma Galloway's first cookbook, published April 2014-
Enjoy wholesome, nourishing food without skimping on taste! Emma Galloway learned to love fresh, healthy food growing up in a family of creative cooks. She has carried that love over into her roles as a chef, mother and highly successful food writer. these recipes reflect Emma's philosophy that natural, whole food should also be flavoursome, fun and easy to prepare. this is food as it's supposed to be eaten - fresh from the earth to the kitchen, seasonal, nourishing and delicious.
Perfect for anyone with food intolerances, My Darling Lemon thyme is also sure to please everyone who loves great food that is also great for you.
Each copy comes personally signed by Emma. If you would like it dedicated to yourself or a friend, please write the name you'd like written in the book into the 'notes or instructions' box in the summary section of checkout.
If you live in the Waikato region of NZ and would like to pick up a copy to save on postage, please email emma@mydarlinglemonthyme.com to arrange.