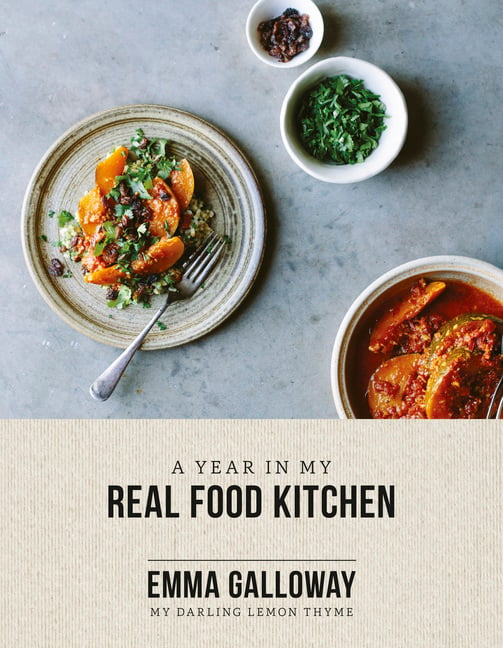 A YEAR IN MY REAL FOOD KITCHEN
Best-selling author Emma Galloway returns with a feast of new and seasonal vegetarian and gluten-free recipes, filled with her signature inventive, flavour-driven techniques, minimalist styling and stunning photography.
In an age of year-round growing, hydroponics and hi-tech preservation techniques, it is easy to forget that food is seasonal. In-season fruits and vegetables, grown and picked where they will be eaten, taste a million times sweeter and juicier. This book is both a celebration of real ingredients and a guide to eating the best, the healthiest and the tastiest food - just as nature intended.
Following the rhythms of her own garden and kitchen, Emma Galloway demonstrates how you too can choose the right produce at the right time to get the most out of it. Nutritious, delicious and real - these fantastic new recipes will inspire every home cook to explore the bounty of the seasons and re-connect with a more natural way to eat.
Each copy comes personally signed by Emma. If you would like it dedicated to yourself or a friend, please write the name you'd like written in the book into the 'notes or instructions' box in the summary section of checkout.
If you live in the Waikato region of NZ and would like to pick up a copy to save on postage, please email emma@mydarlinglemonthyme.com to arrange.